Download the July thru December 2016 course schedule
Download the January thru June 2017 course schedule

Our small course sizes ensure individual attention and hands-on instruction
Public Access stations are important to members of the community because they provide a forum to all. The key to our success is the public interest and the involvement of residents in the community. Whether you're interested in television production, hosting your own radio show, or just expanding your knowledge and skills with contemporary media and cutting edge technology, FPA will provide you with access to the tools you need in pursuing your goals.
Class registration is available for all active FPA members. Our courses vary in length from a single 3-hour session to workshops lasting 10 sessions. Prices range from $35 to $500 dollars. However, most are in the $100 to $300 range.
For more information or to register for a class please contact the Training Department at 571.749.1102 or at jerausquin@fcac.org.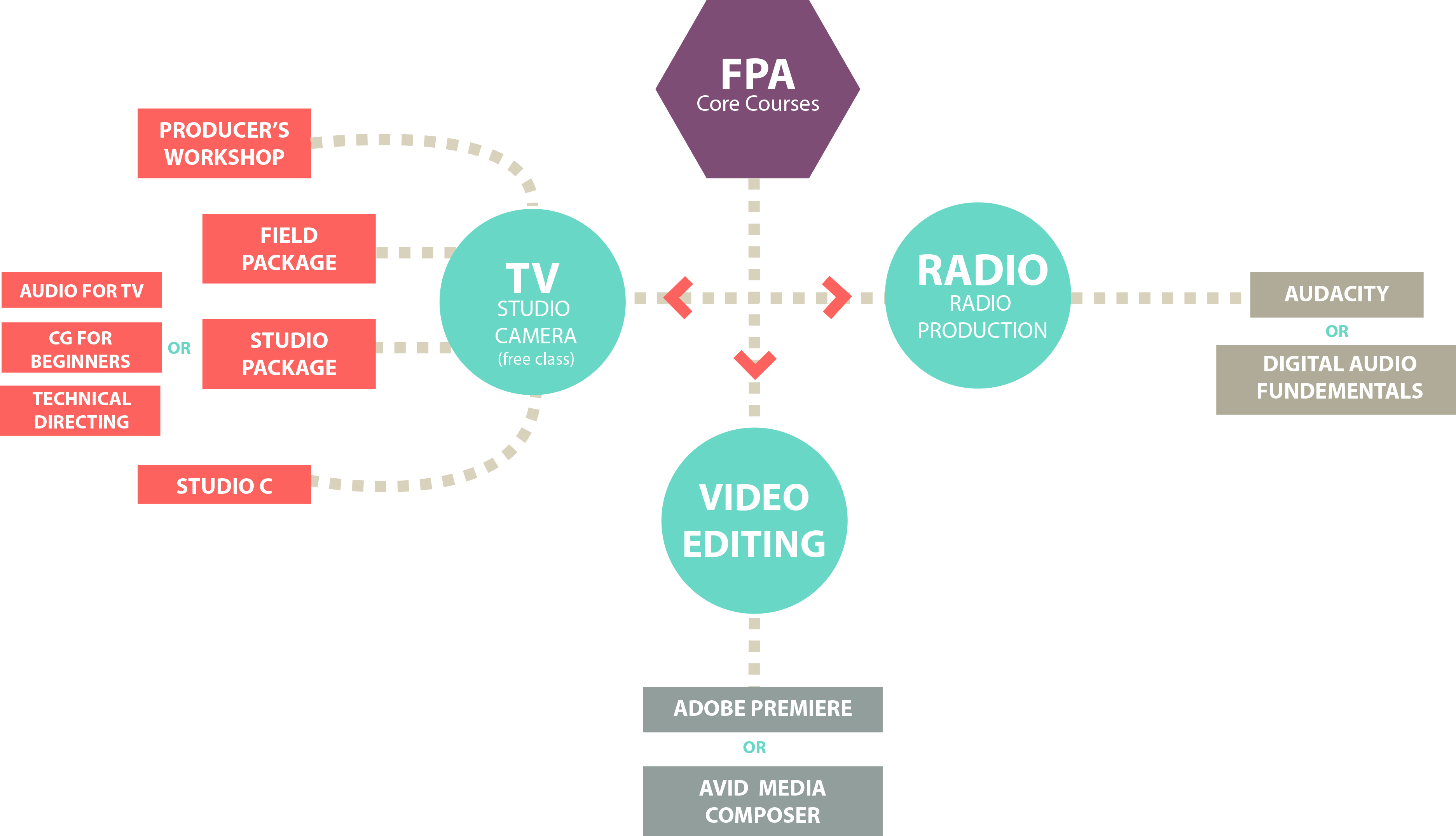 CORE COURSE DESCRIPTIONS