Tuesday, July 26th - Channel 10
Air Dates
Tuesdays at 5am, Wednesdays at 930pm, Fridays at 230pm
Description
Do you remember Saturday afternoon movies and old-time radio?  If so, tune in to Out of the Past Presents on Channel 10.  Each episode focuses on a different area of popular culture from the 30's, 40's, 50's and 60's.  Showcases on B-Westerns, serials, comic books, pulps, World War II events, classic rock and roll, and other nostalgia pieces are just the beginning.  Watch the golden age of television and radio reappear on your screen.
Air Dates
Every Tuesday at 530am, Friday at 1130pm, Saturday at 9pm
Description
Watch Roundball Report every week for up to date basketball news and interviews. 
Air Dates
4th Tuesday at 6am, Thursday at 6pm, Friday at 930pm
Description
Join your host Andrew Mills every month for in depth facts and stories about the history of Virginia.
Air Dates
Every Wednesday at 7pm, Saturday at 7:30am, and Sunday at 9am on Channel 36 -Every Tuesday at 630am on Channel 10
Phone
703.796.9673
Description
Never the Same is a 30 minute teaching message by Pastor Bill Bakkeby from Word of Grace, a family church located on Redskin Drive in Herndon, VA. Pastor Bill was given direction by God who said, "My Word changed your life, It will change the life of others also." You can hear the power of the Gospel, which can change your life at the times listed above.
Website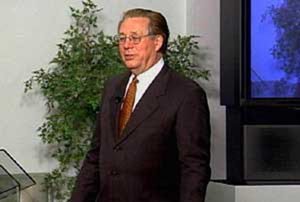 Air Dates
Prophetic Word Radio - Every Tuesday morning at 9am on Radio Fairfax.
Prophetic Word TV - Channel 36 Mondays at 1pm, Tuesdays at 7am, and Fridays at 630pm.
Description
The Prophetic Word Program is an English language presentation, a monologue, by Yisrayl Hawkins of The House of Yahweh, discussing various bible prophecies and world events; relating these to how they affect us as individuals, families, goverments and societies; and presenting realistic and biblically based solutions to the problems that mankind has faced for thousands of years.
Travels with Sandy & Gail
Air Dates
Every Tuesday at 3pm, Thursday at 3am, and Sunday at 630pm
Description
Inside Scoop Sunday features political debate and various topics, including The Emerald Planet, which discusses initiatives on being "green" in a political and social perspective.
Air Dates
Every Tuesday at 7pm, Friday at 9pm, and Sunday at 8am
Description
Join Pastor King Rhodes for inspirational sermons and advice on how to change your life for the better!
Air Dates
Every Monday at 6am, Tuesday at 5pm. and Wednesday at 11pm
Description
This program features yoga demonstrated by Cynthia and other guests. Each show targets a specific interest, such as "Yoga to Improve Your Golf Swing," "Yoga For Athletes," Children's Yoga, Gentle Yoga" & more.
Air Dates
Every Thursday at 7am, Thursday at 2pm, Saturday at 730pm on Channel 36 -Every Tuesday at 6pm on Channel 10
Description
In 1954, Cosmic Visionaries Ernest L. and Ruth E. Norman established the Unarius Educational Foundation and television programs to provide a higher spiritual understanding of life for the betterment of humankind.  Several of these programs are psychodramas, a technique that had been introduced through her pioneering classes in past-life therapy.
Thriving in Business Today
Air Dates
Every Thursday at 8pm, Every Saturday at 7am, Every Sunday at 10am on Channel 36 - Every Tuesday at 8pm on Channel 10
Description
Catholic Life is designed to explore, examine, and explain the many organizations and ministries of the church, and to create an interest and promote community involvement in activities which benefit all - catholic and non-catholic alike.
Contact:
Butterfly Productions 
P.O. Box 209
Annandale, VA 22003
Producer
John Buckreis